2 February 2017, Ljubljana – In the recent few years the Ice Hockey Federation of Slovenia has been firmly committed to the promotion of hockey among the youth, encouraging young boys and girl to take up hockey as a new sport, as well as to systematical approach when it comes to working with younger generations of players, who already started their athletic careers.
It brings us great pleasure and pride to announce that in the future these activities will be additionally supported by the Grassroots Funding of the World Cup of Hockey. This comes as a result of an agreement between the WCH and the national hockey associations responsible for organizing the teams which played at the World Cup of Hockey 2016. We are very proud to have had Slovenia's Anže Kopitar playing for Team Europe and leading his team to the tournament's finals. "It has been an honor for us to have our player on the Team Europe's roster, let alone the team's captain," commented IHF Slovenia's Secretary General Dejan Kontrec, also a former player for Slovenia.
Being the most successful Slovenian hockey player Anže Kopitar has also been the most prominent name of all promotional campaigns in Slovenia. His selection to Team Europe and naming him as the captain has not only raised additional interest in Slovenia for the tournament itself as well as for the Team Europe, but also inspired youngsters to follow his footsteps.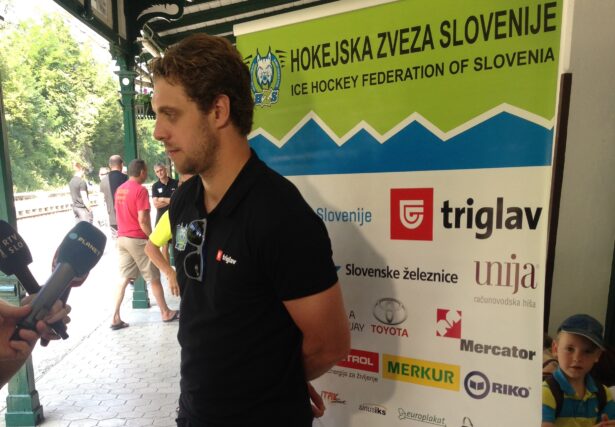 "The World Cup of Hockey 2016 was an exciting event for me. I am proud to be on the team alongside the best hockey players in the world," said Team Europe's and LA King's captain Kopitar. "The Grassroots Funding is a great initiative by the organizers of the tournament. It is a way to give something back to those local environments where it all began for most of us playing pro-hockey," he added.
"The Grassroots Funding will be an invaluable help to our youth programs; giving us opportunity to develop them further. We will use the funds introducing ice hockey to new participants and Youth Ice Hockey Development Program," said IHF Slovenia's Dejan Kontrec.